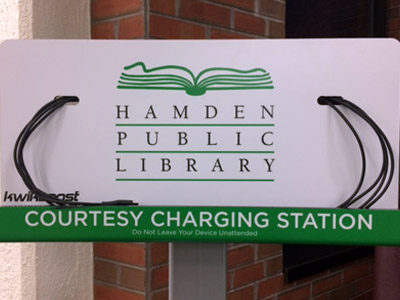 All library branch locations have Kwikboost charging stations available to the public. Each station can charge up to 8 phones at a time at full speed and supports most major phones including iPhones, Android, Blackberry and Windows.
Charging ports include:
3 Apple Lightning for iPhones (5 & newer), iPads and iPods
3 Micro USB for non-Apple devices
2 USB type-C for newer non-Apple devices
This service is free for all library users.
Note that these stations are not monitored and you are responsible for the security of your device. Please do not leave it unattended. However, we do ask for users to maintain social distancing while waiting for their devices to charge.