Museum Passes are available for Hamden residents through the generosity of the Friends of the Hamden Library. Hamden residents only. One pass per family. Only two passes may be reserved per week. The same pass may only be reserved twice per month.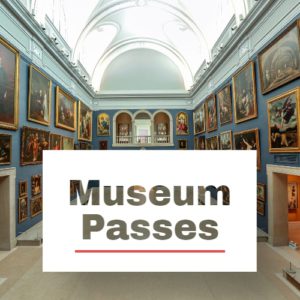 Print-on-Demand: Print-on-Demand passes can be printed from home or a local printer. These passes do not need to be returned. Simply make your reservation, print the pass, and you're good to go! Printed passes are good only for the date printed on the pass. Make sure of your date before you submit your reservation – once you confirm your reservation for a print-on-demand pass, it cannot be cancelled.
NOTE: Many museums are currently closed per statewide restrictions due to the continued COVID-19 pandemic. Click on the links above to view an updated list of currently available passes. Please double-check by calling the venue before arriving to ensure they are currently open, as days and hours may be different at this time.
Links to museum websites
Open and accepting library passes: