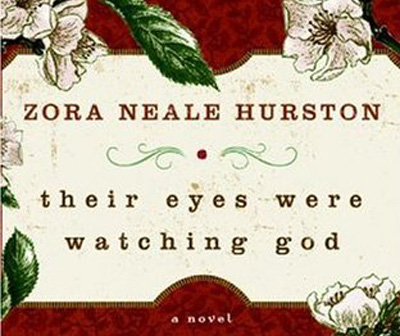 June is audiobook month. The following audiobook titles, some classics, some newer to the genre highlighting the African-American experience from the pens of Black writers, are available to Hamden Public Library patrons through Hoopla (click on the title to locate it in Hoopla) :
12 Years a Slave by Solomon Northrup
The harrowing account of a black man, born free in New York State, who was drugged, kidnapped, and sold into slavery in 1841.
A Brief History of Seven Killings by Marlon James
On December 3, 1976, just before the Jamaican general election and two days before Bob Marley was to play the Smile Jamaica Concert, gunmen stormed his house, machine guns blazing.
A Kind of Freedom by Margaret Wilkerson
Evelyn is a Creole woman who comes of age in New Orleans at the height of World War II. Her family inhabits the upper echelon of black society, and when she falls for no-name Renard, she is forced to choose between her life of privilege and the man she loves.
Africaville by Jeffrey Colvin
A ferociously talented writer makes his stunning debut with this richly woven tapestry, set in a small Nova Scotia town settled by former slaves, that depicts several generations of one family bound together and torn apart by blood, faith, time, and fate.
Another Brooklyn by Jacqueline Woodson
Running into a long-ago friend sets memory from the 1970s in motion for August, transporting her to a time and a place where friendship was everything-until it wasn't.
Bad Feminist by Roxanne Gay
A collection of essays spanning politics, criticism, and feminism from one of the most-watched young cultural observers of her generation.
Barracoon by Zora Neale Hurston
brilliantly illuminates the horror and injustices of slavery as it tells the true story of one of the last known survivors of the Atlantic slave trade-abducted from Africa on the last "Black Cargo" ship to arrive in the United State
Black Sunday by Tola Rotimi Abraham
Twin sisters Bibike and Ariyike are enjoying a relatively comfortable life in Lagos in 1996. Then their mother loses her job due to political strife, and the family, facing poverty, is drawn into the New Church, an institution led by a charismatic pastor who is not shy about worshipping earthly wealth.
Child of the Dream (turning 13 in 1963) by Sharon Robinson
An incredible memoir from Sharon Robinson that follows her turning 13 years old in 1963–one of the most important years in American history for the civil rights movement.
Citizen by Claudia Rankine
Claudia Rankine's bold new book recounts mounting racial aggressions in ongoing encounters in twenty-first-century daily life and in the media.
dayliGht by Roya Marsh
A dazzling collection of poems from a necessary new voice, at once a clarion call for stories of Black women and a rebuke of broken notions of sexuality and race.
Hidden Figures by Morgot Lee Shetterley
The phenomenal true story of the black female mathematicians at NASA whose calculations helped fuel some of America's greatest achievements in space
Jubilee by Margaret Walker
The true story of Vyry, the child of a white plantation owner and his black mistress. Vyry bears witness to the South's antebellum opulence and to its brutality, its wartime ruin, and the promises of Reconstruction. Weaving her own family's oral history with thirty years of research, Margaret Walker's novel brings the everyday experiences of slaves to light
Roots by Alex Haley
The story begins with a birth in an African village in 1750, and ends two centuries later at a funeral in Arkansas. And in that time span, an unforgettable cast of men, women, and children come to life, many of them based on the people from Alex Haley's own family tree.
The Street by Ann Petry
As much a historical document as it is a novel, this 1946 winner of the Houghton Mifflin Literary Fellowship Award is the poignant and unblinkingly honest story of Lutie Johnson, a young black woman, and her spirited struggle to live and raise her son by herself amid the violence, poverty, and racial dissonance of Harlem in the late 1940s.
The Path Made Clear by Oprah Winfrey
Everyone has a purpose. And, according to Oprah Winfrey, "Your real job in life is to figure out as soon as possible what that is, who you are meant to be, and begin to honor your calling in the best way possible."
Their Eyes Were Watching God by Zora Neale Hurston
The luminous and haunting novel about Janie Crawford, a Southern Black woman in the 1930s, whose journey from a free-spirited girl to a woman of independence and substance has inspired writers and readers for close to 70 years.
Things That Make White People Uncomfortable by Michael Bennett
Super Bowl Champion and two-time Pro Bowler Michael Bennett is an outspoken proponent for social justice and a man without a censor. One of the most scathingly humorous athletes on the planet, he is also a fearless activist, grassroots philanthropist, and organizer.
For additional titles, click here.
And click here to find Conversations About Race audiobooks.