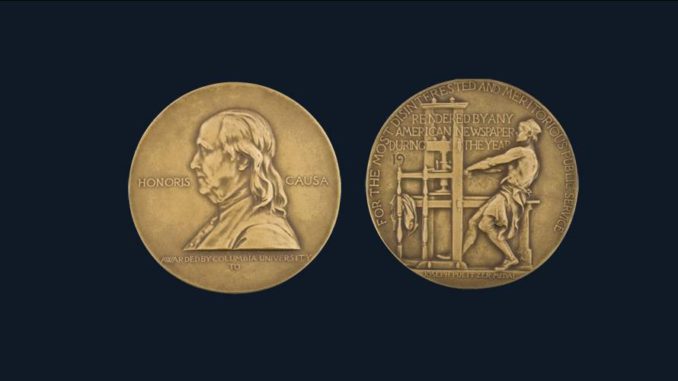 Congratulations to the Winners of the 2022 Pultizer Prizes!
Fiction
The Netanyahus: An Account of a Minor and Ultimately Even Negligible Episode in the History of a Very Famous Family
Hamden/Miller New Adult Fiction
---
History
In 1961, at the height of the Cold War, the United States severed diplomatic relations with Cuba, where a momentous revolution had taken power three years earlier. For more than half a century, the stand-off continued—through the tenure of ten American presidents and the fifty-year rule of Fidel Castro. His death in 2016, and the retirement of his brother and successor Raúl Castro in 2021, have spurred questions about the country's future. Meanwhile, politics in Washington have made the relationship between the two nations a subject of debate once more.
---
General Nonfiction
Hamden/Brundage Community New Adult Nonfiction
NEW/362.7756/ELLIOTT
Invisible Child follows eight dramatic years in the life of Dasani Coates, a child with an imagination as soaring as the skyscrapers near her Brooklyn homeless shelter. Born at the turn of a new century, Dasani is named for the bottled water that comes to symbolize Brooklyn's gentrification and the shared aspirations of a divided city. As Dasani grows up, moving with her tightknit family from shelter to shelter, her story reaches back to trace the passage of Dasani's ancestors from slavery to the Great Migration north. By the time Dasani comes of age in the twenty-first century, New York City's homeless crisis is exploding amid the growing chasm between rich and poor. In the shadows of this new Gilded Age, Dasani must lead her seven siblings through a thicket of problems: hunger, parental addiction, violence, housing instability, pollution, segregated schools, and the constant monitoring of the child-protection system. When, at age thirteen, Dasani enrolls at a boarding school in Pennsylvania, her loyalties are tested like never before. As she learns to "code-switch" between the culture she left behind and the norms of her new town, Dasani starts to feel like a stranger in both places. Ultimately, she faces an impossible question: What if leaving poverty means abandoning the family you love?
---
Biography
---
Poetry
A virtuosic collection that inventively expands the sonnet form to confront the messy contradictions of contemporary America, including the beauty and the difficulty of working-class life in the Rust Belt.