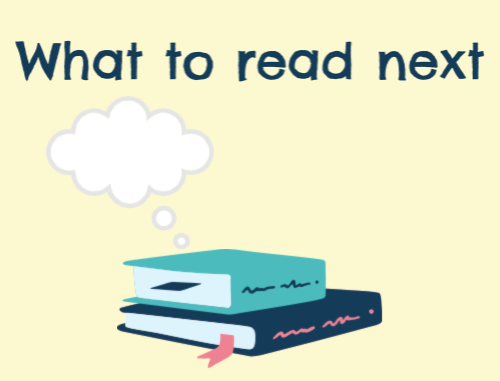 Hello, friends! Miss Alyssa here to introduce one of our Teen Advisory Board members, Aeryn! Aeryn was on the 2021 High School Nutmeg Committee and she is an avid reader. She is joining us today with some great reviews of some great YA books. A great thing about these reviews is that if you find the books interesting, you can download them from Hoopla! Yay!
Sawkill Girls by Claire Legrand
Beware of the woods and the dark, dank deep.
He'll follow you home, and he won't let you sleep.
Who are the Sawkill Girls?
Marion: the new girl. Awkward and plain, steady and dependable. Weighed down by tragedy and hungry for love she's sure she'll never find.
Zoey: the pariah. Luckless and lonely, hurting but hiding it. Aching with grief and dreaming of vanished girls. Maybe she's broken—or maybe everyone else is.
Val: the queen bee. Gorgeous and privileged, ruthless and regal. Words like silk and eyes like knives, a heart made of secrets and a mouth full of lies.
Their stories come together on the island of Sawkill Rock, where gleaming horses graze in rolling pastures and cold waves crash against black cliffs. Where kids whisper the legend of an insidious monster at parties and around campfires. Where girls have been disappearing for decades, stolen away by a ravenous evil no one has dared to fight… until now. (Blurb taken from Goodreads)
Aeryn Says: This book is creepy, with a complex plot and diverse characters. The story follows the three main characters on the island of Sawkill and their relationship and interaction with a murderous little boy named The Collector. The author spends enough time on character development as to make each person a distinct individual, and creates a suspenseful and disturbing mythology around island girls that have been going missing for decades. If you're not ready for Stephen King but you've enjoyed Stranger Things, you would enjoy this novel.
I Love Him to Pieces (My Boyfriend is a Monster #1) by Evonne Tsang
Can love survive the zombie apocalypse? Maybe Dicey's first chance at a real relationship was dead from the start. She's the star of her high school baseball team, and Jack's the star of the science program. Her idea of a study session includes sleeping in the sun, and his idea of a good game involves dungeons and dice. But opposites start attracting when they're assigned to be partners in a class project. Now an outbreak of a weird infection–it eats your brains and leaves you hungry for more–might not mean just the end of their first date. It might mean the end of everything. Will their relationship fall apart faster than zombies in the Florida sun, or can Dicey and Jack beat the odds and find a happy ending? (Blurb taken from Goodreads)
Aeryn Says: This graphic novel is mindless entertainment, without a complex plot or complicated relationships. It is a Zombie apocalypse story with a blend of cute and creepy. It's easy to read in one sitting and will leave you curious about where the story is going next.
The Poet X: Elizabeth Acevedo
Xiomara Batista feels unheard and unable to hide in her Harlem neighborhood. Ever since her body grew into curves, she has learned to let her fists and her fierceness do the talking. But Xiomara has plenty she wants to say, and she pours all her frustration and passion onto the pages of a leather notebook, reciting the words to herself like prayers—especially after she catches feelings for a boy in her bio class named Aman, who her family can never know about. With Mami's determination to force her daughter to obey the laws of the church, Xiomara understands that her thoughts are best kept to herself. So when she is invited to join her school's slam poetry club, she doesn't know how she could ever attend without her mami finding out, much less speak her words out loud. But still, she can't stop thinking about performing her poems.
Because in the face of a world that may not want to hear her, Xiomara refuses to be silent. (Blurb taken from Goodreads)
Aeryn Says: Since the whole book is written in verse format, I finished it in a day and a half. Normally, I struggle with poetry but I found the plot very easy to follow. The narrator explores her life, her family, and their relationships through poems that are visual, easy to understand and made up of great rhythm. I enjoyed X as a character; she is aggressive but has good intentions and doesn't blindly follow the crowd. If you like a strong female character in a story with an unusual style then you should definitely give The Poet X a try.