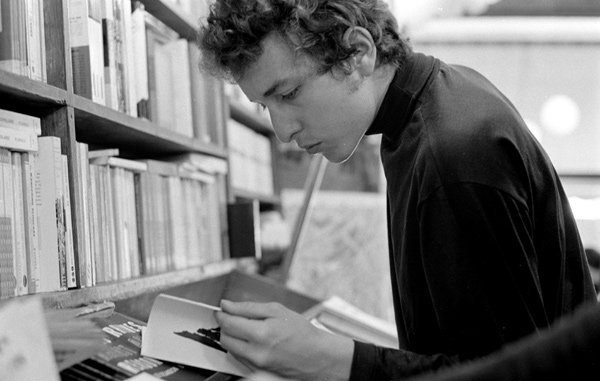 Bob Dylan, whose first self-written album in eight years, Rough and Rowdy Ways, was released last week, described Erich Maria Remarque's All Quiet on the Western Front in his Nobel Prize acceptance speech by saying, "This is a book where you lose your childhood, your faith in a meaningful world, and your concern for individuals, you're stuck in a nightmare." He went on in his own freewheelin' style, to say  Moby Dick is "a fascinating book, a book that's filled with scenes of high drama and dramatic dialogue. The book makes demands on you. The plot is straightforward. The mysterious Captain Ahab—captain of a ship called the Pequod—an egomaniac with a peg leg pursuing his nemesis, the great white whale Moby Dick who took his leg. And he pursues him all the way from the Atlantic around the tip of Africa and into the Indian Ocean. He pursues the whale around both sides of the earth. It's an abstract goal, nothing concrete or definite. He calls Moby the emperor, sees him as the embodiment of evil. Ahab's got a wife and child back in Nantucket that he reminisces about now and again. You can anticipate what will happen." And, finally, he examined Homer's The Odyssey, which he declared to be "A strange, adventurous tale of a grown man trying to get home after fighting in a war. He's on that long journey home, and it's filled with traps and pitfalls. He's cursed to wander. He's always getting carried out to sea, always having close calls. Huge chunks of boulders rock his boat. He angers people he shouldn't. There's troublemakers in his crew. Treachery. His men are turned into pigs and then are turned back into younger, more handsome men. He's always trying to rescue somebody. He's a travelin' man, but he's making a lot of stops." (Read the full text of the speech here.)
But, in fact, in several interviews over the years, the singer-songwriter, who is now 79, has spoken about the books he enjoys reading. Below is an eclectic list (as you might expect) of two dozen other titles The Bard has recommended with links to our online catalog.
And, if you'd like to know what else is on his mind these days, read Douglas Brinkley's recent New York Times interview with Mr. Dylan.