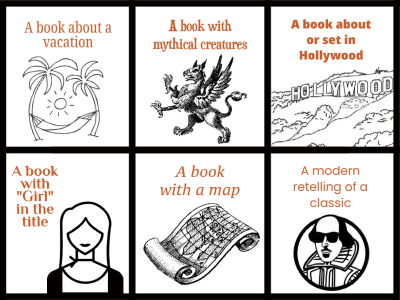 The 2023 POPSUGAR Reading Challenge is here!
New Year, New Prompts!
The POPSUGAR Reading Challenge 2023 is here! Reading prompt sheets are available in Miller Memorial Library – either on the POPSUGAR display column or at Borrower Services. You can also download a copy of the prompt list.  See the display at Miller Library for some reading inspiration!
For every 5 books you read, you earn one novelty button! Come into the library with your filled-in sheet periodically to receive your buttons.
Finish all 50 prompts and you'll receive this NEW large button!
Happy Reading!
#popsugarreadingchallenge