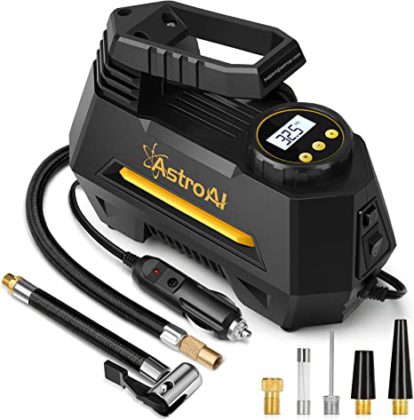 Proper tire inflation is key for optimal fuel economy and safety, and to maintain even treadwear. Maintain proper air pressure in your tires with this portable air compressor.
Includes 1 digital air compressor, 1 needle valve adapter, 2 air nozzle cones, 1 Presta to Schrader Adaptor, 1 extension hose coupling, 1 replacement fuse, 1 power adapter for car cigarette lighter socket, 1 user manual
Please note that after 10-15 minutes of continuous use, let the air compressor rest and cool for an equal amount of time at a minimum before continuing use. This pump is not intended for use with high pressure or large volume applications like pools and inflatable canoes.
Replacement cost: $50