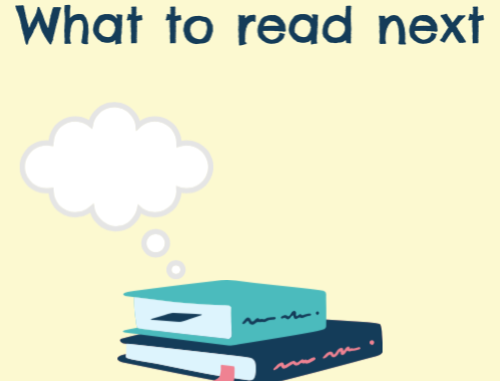 Looking for some books to read while you are home? How about some great historical fiction reads? Here are some of Miss Alyssa's favorite authors with books available on Hoopla. How do you download books from Hoopla? That's easy, just go here.
Elizabeth Chadwick
Try: The Summer Queen (Eleanor of Aquitaine #1)
Eleanor of Aquitaine is a 12th century icon who has fascinated readers for 800 years. But the real Eleanor remains elusive.
This stunning novel introduces an Eleanor that all other writers have missed. Based on the most up-to-date research, it is the first novel to show Eleanor beginning her married life at 13. 
Overflowing with scandal, passion, triumph and tragedy, Eleanor's legendary story begins when her beloved father dies in the summer of 1137, and she is made to marry the young prince Louis of France. A week after the marriage she becomes a queen and her life will change beyond recognition . . .
Susanna Kearsley
Try: The Winter Sea (Slains #1)
In the spring of 1708, an invading Jacobite fleet of French and Scottish soldiers nearly succeeded in landing the exiled James Stewart in Scotland to reclaim his crown.
Now, Carrie McClelland hopes to turn that story into her next bestselling novel. Settling herself in the shadow of Slains Castle, she creates a heroine named for one of her own ancestors and starts to write.
But when she discovers her novel is more fact than fiction, Carrie wonders if she might be dealing with ancestral memory, making her the only living person who knows the truth—the ultimate betrayal—that happened all those years ago, and that knowledge comes very close to destroying her.…
Deanna Raybourn
Try: Silent in the Grave (Lady Julia Grey #1)
"LET THE WICKED BE ASHAMED, AND LET THEM BE SILENT IN THE GRAVE."
These ominous words, slashed from the pages of a book of Psalms, are the last threat that the darling of London society, Sir Edward Grey, receives from his killer. Before he can show them to Nicholas Brisbane, the private inquiry agent he has retained for his protection, Sir Edward collapses and dies at his London home, in the presence of his wife, Julia, and a roomful of dinner guests. 
Prepared to accept that Edward's death was due to a long-standing physical infirmity, Julia is outraged when Brisbane visits and suggests that Sir Edward has been murdered. It is a reaction she comes to regret when she discovers the damning paper for herself, and realizes the truth.
Determined to bring her husband's murderer to justice, Julia engages the enigmatic Brisbane to help her investigate Edward's demise. Dismissing his warnings that the investigation will be difficult, if not impossible, Julia presses forward, following a trail of clues that lead her to even more unpleasant truths, and ever closer to a killer who waits expectantly for her arrival.
Paullina Simons
Try: The Bronze Horseman (The Bronze Horseman #1)
The golden skies, the translucent twilight, the white nights, all hold the promise of youth, of love, of eternal renewal. The war has not yet touched this city of fallen grandeur, or the lives of two sisters, Tatiana and Dasha Metanova, who share a single room in a cramped apartment with their brother and parents. Their world is turned upside down when Hitler's armies attack Russia and begin their unstoppable blitz to Leningrad.
Yet there is light in the darkness. Tatiana meets Alexander, a brave young officer in the Red Army. Strong and self-confident, yet guarding a mysterious and troubled past, he is drawn to Tatiana—and she to him. Starvation, desperation, and fear soon grip their city during the terrible winter of the merciless German siege. Tatiana and Alexander's impossible love threatens to tear the Metanova family apart and expose the dangerous secret Alexander so carefully protects—a secret as devastating as the war itself—as the lovers are swept up in the brutal tides that will change the world and their lives forever
Beatriz Williams
Try: The Golden Hour
The Bahamas, 1941. Newly-widowed Leonora "Lulu" Randolph arrives in Nassau to investigate the Governor and his wife for a New York society magazine. After all, American readers have an insatiable appetite for news of the Duke and Duchess of Windsor, that glamorous couple whose love affair nearly brought the British monarchy to its knees five years earlier. What more intriguing backdrop for their romance than a wartime Caribbean paradise, a colonial playground for kingpins of ill-gotten empires?
Or so Lulu imagines. But as she infiltrates the Duke and Duchess's social circle, and the powerful cabal that controls the islands' political and financial affairs, she uncovers evidence that beneath the glister of Wallis and Edward's marriage lies an ugly—and even treasonous—reality. In fact, Windsor-era Nassau seethes with spies, financial swindles, and racial tension, and in the middle of it all stands Benedict Thorpe: a scientist of tremendous charm and murky national loyalties. Inevitably, the willful and wounded Lulu falls in love.
Then Nassau's wealthiest man is murdered in one of the most notorious cases of the century, and the resulting coverup reeks of royal privilege. Benedict Thorpe disappears without a trace, and Lulu embarks on a journey to London and beyond to unpick Thorpe's complicated family history: a fateful love affair, a wartime tragedy, and a mother from whom all joy is stolen.
The stories of two unforgettable women thread together in this extraordinary epic of espionage, sacrifice, human love, and human courage, set against a shocking true crime . . . and the rise and fall of a legendary royal couple.
Cat Winters
Try: In the Shadow of Blackbirds
In 1918, the world seems on the verge of apocalypse. Americans roam the streets in gauze masks to ward off the deadly Spanish influenza, and the government ships young men to the front lines of a brutal war, creating an atmosphere of fear and confusion. Sixteen-year-old Mary Shelley Black watches as desperate mourners flock to séances and spirit photographers for comfort, but she herself has never believed in ghosts. During her bleakest moment, however, she's forced to rethink her entire way of looking at life and death, for her first love—a boy who died in battle—returns in spirit form. But what does he want from her?
Featuring haunting archival early-twentieth-century photographs, this is a tense, romantic story set in a past that is eerily like our own time.
Note: all graphics and descriptions taken from Goodreads.