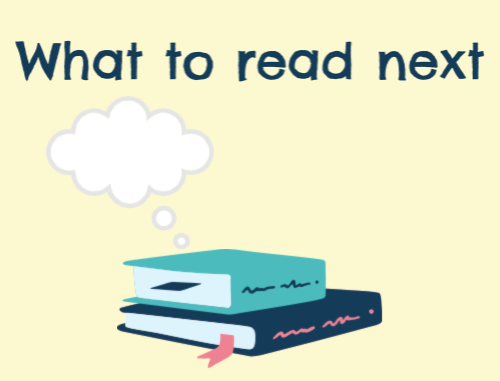 Good morning! Miss Alyssa is here to recommend some of her favorite graphic novels for kids and older readers that are available via Hoopla.
Graphic Novels for Kids:
Big Nate by Lincoln Peirce – Nate knows he's meant for big things. REALLY big things. But life doesn't always go your way just because you're awesome. Trouble always seems to find him, but Nate keeps his cool no matter what. He knows he's great. A fortune cookie told him so.
Plants VS. Zombies by Paul Tobin – The confusing-yet-brilliant inventor known only as Crazy Dave helps his niece, Patrice, and young adventurer Nate Timely fend off a "fun-dead" neighborhood invasion in Plants vs. Zombies: Lawnmageddon! Winner of over thirty "Game of the Year" awards, Plants vs. Zombies is now determined to shuffle onto all-ages bookshelves to tickle funny bones and thrill… brains.
The Graveyard Book by Neil Gaiman – Nobody Owens, known to his friends as Bod, is a perfectly normal boy. Well, he would be perfectly normal if he didn't live in a graveyard, being raised and educated by ghosts, with a solitary guardian who belongs to neither the world of the living nor the world of the dead. There are dangers and adventures for Bod in the graveyard: the strange and terrible menace of the Sleer; a gravestone entrance to a desert that leads to the city of ghouls; friendship with a witch, and so much more. But it is in the land of the living that real danger lurks, for it is there that the man Jack lives and he has already killed Bod's family.
Nathan Hale's Hazardous Tales – Nathan Hale, the author's historical namesake, was America's first spy, a Revolutionary War hero who famously said "I only regret that I have but one life to lose for my country" before being hanged by the British. In the Nathan Hale's Hazardous Tales series, author Nathan Hale channels his namesake to present history's roughest, toughest, and craziest stories in the graphic novel format.
Graphic Novels for Older Readers
Teen Titans: Raven by Kami Garcia – When a tragic accident takes the life of seventeen-year-old Raven Roth's foster mom—and Raven's memory—she moves to New Orleans to live with her foster mother's family and finish her senior year of high school. Starting over isn't easy. Raven remembers how to solve math equations and make pasta, but she can't remember her favorite song or who she was before the accident. When strange things start happening—things most people would consider impossible—Raven starts to think it might be better not to know who she was in her previous life. But as she grows closer to her foster sister, Max, her new friends, and Tommy Torres, a guy who accepts her for who she is now, Raven has to decide if she's ready to face what's buried in the past…and the darkness building inside her.
Nimona by Noelle Stevenson – Nimona is an impulsive young shapeshifter with a knack for villainy. Lord Ballister Blackheart is a villain with a vendetta. As sidekick and supervillain, Nimona and Lord Blackheart are about to wreak some serious havoc. Their mission: prove to the kingdom that Sir Ambrosius Goldenloin and his buddies at the Institution of Law Enforcement and Heroics aren't the heroes everyone thinks they are. But as small acts of mischief escalate into a vicious battle, Lord Blackheart realizes that Nimona's powers are as murky and mysterious as her past. And her unpredictable wild side might be more dangerous than he is willing to admit.
The Chilling Adventures of Sabrina by Roberto Aguirre-Sacasa – On the eve of her sixteenth birthday, the young sorceress Sabrina Spellman finds herself at a crossroads, having to choose between an unearthly destiny and her mortal boyfriend, Harvey. But a foe from her family's past has arrived in Greendale, Madame Satan, and she has her own deadly agenda. Archie Comics' latest horror sensation starts here! For TEEN+ readers. Compiles the first five issues of the ongoing comic book series Chilling Adventures of Sabrina.
Giant Days by John Allison – Susan, Esther, and Daisy started at university three weeks ago and became fast friends. Now, away from home for the first time, all three want to reinvent themselves. But in the face of handwringing boys, "personal experimentation," influenza, mystery-mold, nu-chauvinism, and the willful, unwanted intrusion of "academia," they may be lucky just to make it to spring alive. Going off to university is always a time of change and growth, but for Esther, Susan, and Daisy, things are about to get a little weird.