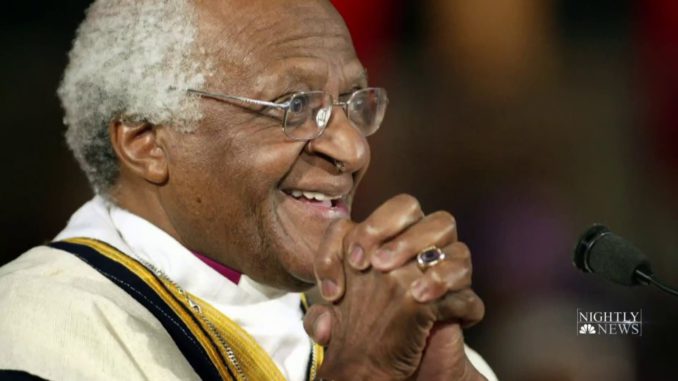 Desmond Tutu, teacher, priest and theologian who was the first black Dean of St. Mary's Cathedral in Johannesburg, Bishop of Lesotho, and first black General Secretary of the South African Council of Churches, died of cancer on December 26. He was 90 years old.
As a cleric his pulpit gave him the opportunity to speak out widely and vigorously against apartheid. Apartheid, or institutional racism and segregation, became the constitutional norm in South Africa in 1948. It lasted as a form of governance for almost 50 years despite global opposition. Bishop Tutu's voice and advocacy for non-violence was instrumental in this fight. For his role, Bishop Tutu earned the 1984 Nobel Peace Prize.
In the early 1990s as apartheid crumbled and as chair of the Truth and Reconciliation Commission he presented documentation of the violence and cruelty of the practice. It did not seek retribution. The committee promoted an honest acknowledgement of past crimes and restorative justice.
His advocacy went beyond his own country and apartheid. He also supported LGBTQ rights, same sex marriage, fighting climate change, and Human Rights for Palestinians
https://www.nobelprize.org/prizes/peace/1984/tutu/biographical/