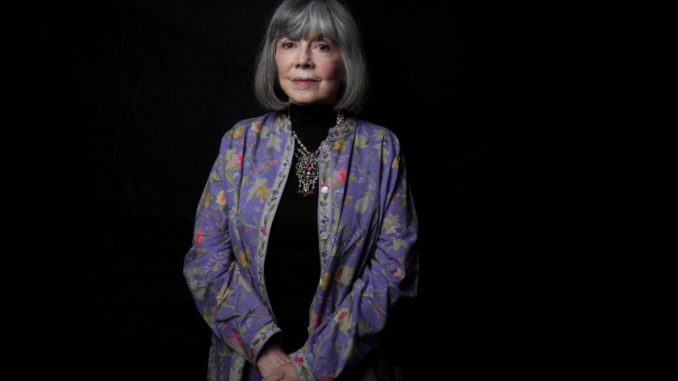 Anne Rice died on December 11th at the age of 80. The author of over 30 novels, she was best known for "Interview with the Vampire", which became a best seller and a 1994 hit movie starring Tom Cruise, Brad Pitt and a very young Kirsten Dunst as a child vampire.
Following the success of that book she went on to write a series of vampire novels that became known as the Vampire Chronicles. She is credited with awakening an interest in vampires that continues to this day in books, television, and movies.
Rice wrote more than vampire novels. She also wrote a stand -alone novel, religious stories, a memoir, and, under the pen names A.N. Roquelaure and Anne Rampling, steamy and erotic novels.
Her books while not critically acclaimed, earned her a wide and varied fan base, appreciative of the spiritual aspect of her writings and her character depictions.
Born in New Orleans, she was brought up Catholic, lost her mother when she was fifteen and became disillusioned with her faith. However, as an adult she returned to her faith, inspiring her to write two novels about Jesus and as well as a memoir detailing her religious journey.
According to her son, Christopher Rice, the cause of death was complications from a stroke.