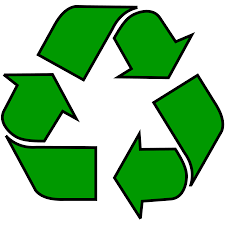 Hello All! Today we are using plastic eggs in this reusable, Earth Day inspired craft! By the end, you will have made either a bug or a shaker egg!
Bugs
You will need:
Plastic Easter Eggs
Googly eyes
Pipe cleaners
Scissors
Hot glue gun or tacky glue
First, you will start with cutting a pipe cleaner in half. (Please make sure you are getting assistance from grown up when using scissors.) One half will be used for the front legs, the other half for the back legs.
You will need to insert the ends of pipe cleaners into the two holes at the tips of the egg.
(feel free to trim the pipe cleaners so that the legs are not too long. Just make sure you do not cut them too short.)
Next you will make the wings! This step may be a little complicated, so make sure you are getting assistance from a grown up.
You will cut a pipe cleaner in half, following this you will need to open your egg and wrap the pipe cleaner around the thin piece of the egg—that holds it together.
Now, we are going to attach our bug's antenna. You can take a clipping of scrap pipe cleaner or you can cut a small piece.
For the antenna, you will need to glue it to the top end of the egg. I used tacky glue, but with help from a grown up, a hot glue gun can also be used.
Lastly, using either tacky glue or a hot glue gun, you can add your bug's eyes to the top end!
And your bugs are finished!
Extra tip: If you were interested in making your bugs into night lights, you can add a battery-operated tea light inside the egg and place it on your dresser or bedside table!
 Shaker Eggs
You will need:
Plastic Eggs
Dried beans/popcorn kernels
Tape
This is a quick and easy shaker egg craft!
Open your eggs, add some dried rice, dried beans or popcorn kernels
.
Close your eggs and add tape around the egg's opening to seal it up.
Now you're done and ready to make some music!
Extra tip: You can use decorated/different colored tape, for colorful shaker eggs!