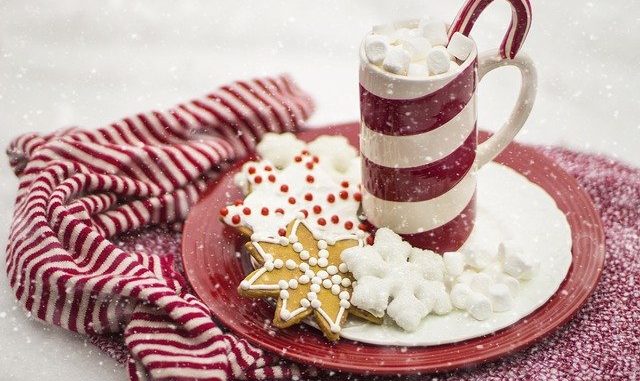 It's hard to believe that time of the year is here for holiday feasts and cookie swaps! Here are some NEW cookbooks to kick off your holiday cooking and baking!
Hallmark Christmas Countdown Hallmark Channel stars share their personal favorite holiday recipes!
Cozy Christmas Cookbook more recipes to make and eat while watching your favorite holiday movies!
Official Downton Abbey Christmas features your traditional British holiday recipes, colorful photographs, fan-favorite moments from the Christmas episodes bring the spirit of the holidays to life!
Christmas Baking beautifully photographed collection of easy-to-make holiday favorites!
Joy to the World festive treats from around the world!
100 Cookies try a new recipe for a cookie swap or bake some for your family, friends, and neighbors!
Book on Pie take your pie-making to the next level with some new dough recipes and intricate designs to wow!
Vegan Christmas try some planted-based alternatives this holiday season!
Vegan Holiday Cookbook "veganized" seasonal classics to please everyone!
Jewish Holiday Baking making desserts for holidays throughout the year!
Whether you are cooking or baking favorite recipes, or trying a new recipe, savor your family traditions and making memories with your loved ones this holiday season!