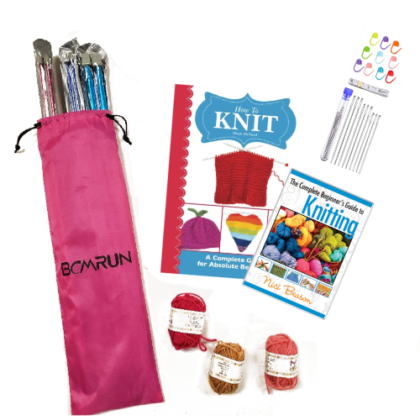 This kit has everything you need to get started with knitting!
Includes:
14 sets of knitting needles in needle storage bag
Book  – How To Knit: A Complete Guide for Absolute Beginners
DVD – The Complete Beginner's Guide to Knitting
8 large-eye blunt needles in storage tube
10 stitch markers
measuring tape
assorted yarn
You can access additional Knitting Tutorials when you sign up for Creativebug. It's free with you Hamden library card!
Replacement cost: $40