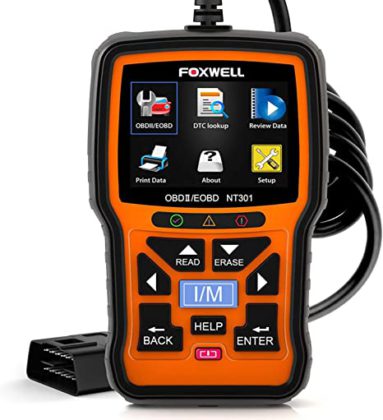 Check your car's error codes to identify common issues, fix malfunction indicator lights, and save yourself the cost of going to the shop for a diagnostic. Just plug your car code reader into the diagnostic link connector under the dashboard. Start the vehicle and follow the auto code reading procedure in the instruction manual.
Includes 1 code reader, 2 instruction booklets, 1 power cord
You find more automotive help with ChiltonLibrary, which provides access to repair, maintenance, and service information on cars, trucks, vans, and SUVs  It's free with you Hamden library card!
Replacement cost: $120