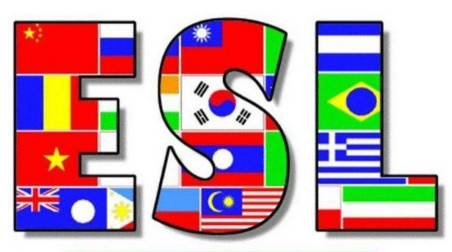 Use Our Online Resources to Learn English
This guide will introduce you to Hamden Public Library's online resources that are useful to adult learners of English as a Second Language (ESL) and their tutors. These materials consist of instructional databases and download & streaming services. We also include some Internet resources available to the general public and listings of community agencies.
IN A NUTSHELL…
Search the library catalog for the keyword ESL. Then, select Hamden Public Library / Available Online to view only this library's online titles.
Download & stream services from Overdrive, Hoopla, and Kanopy have materials for English language learners. Library card required. Each of these services has an app available for mobile devices.
Internet sites with free resources for learning English abound. Use caution in providing personal information to these sites.
Our website can be translated into many languages using the Translate Tool at the bottom of each page. The library catalog has a separate Select Language tool at the top of each page.
Catalog Search
You can use a keyword search in the library catalog to find e-books and e-audiobooks from Overdrive and Hoopla. Just type ESL in the search box, and limit the results to Hamden Public Library and Available Online. You can select these titles to read or listen to, on your phone, tablet, or computer. The first time you use each service you must register with your library card. Apps are also available for each service.
Download & Stream
The same services, Overdrive, Hoopla, and Kanopy, are available directly from the Online Services / Download & Stream page of our website.
Overdrive has E-books, e-audiobooks, and magazines available to borrow and download to an electronic device or to read in a browser. Guides for using Overdrive on specific devices are available online.
Hoopla has audiobooks available to borrow and download to a device or to listen to in a browser.
Kanopy has videos available to borrow and download to a device or to view in a browser.
Learning Databases
Hamden Public Library offers ESL resources in several databases. To use these resources outside the library requires a Hamden library card.
Transparent Language has ESL courses from an interface of 35 languages, including Spanish, Haitian Creole, French, German, Italian, Russian, Mandarin, Cantonese, Hindi, Bengali, Somali, Arabic, Polish, and Korean.
GCF Learn Free was created by the Goodwill Community Foundation (GCF). The Learn English section includes self- paced and guided tutorials for speakers of Spanish, French, German, Arabic, Chinese, Portuguese, and Korean. There is also a section on simple English for all language learners. Access the section from the Core Skills or Reading & Math tabs.
Open Culture's wide-ranging site incudes audio-based language instruction. Scroll past the sponsored sites at the top of the pages for content, or search for ESL from the Languages tab.
JobNow's SkillSurfer Learning Library contains lessons and quizzes for all levels of ESL, as well as TOEFL. These materials are not just for job searchers! Register for more content.
Local Resources
Community Resources: Immigration & Citizenship. Provides links to the following local resources for Immigration and Citizenship, and includes multi-service and government agencies providing tutors and classes in ESL.
Note: These agencies may have limited hours and services at this time.
Hamden Adult Education, 2040 Dixwell Ave. Hamden, CT 06514. Tel. (203) 407-2028.
Offers ESL classes at the following two sites. Classes are free for residents of Hamden and the following collaborating towns: North Haven, Bethany, Orange, and Woodbridge; others can register if there is space.
https://www.hamdenadulted.com/ (search for ESL)
Keefe Community Center, 11 Pine Street, Hamden, CT 06514. Tel. 203-562-5129.
Keefe Center is the home of Hamden's Department of Community Services. As such, it provides and coordinates a wide variety of activities and services to support Hamden's residents.
http://www.hamden.com/176/Community-Services
Gateway Community College, 20 Church Street, New Haven, CT 06510. Tel. 203-285-2000.
Search for ESL)
Gateway offers ESL classes to meet a student's specific academic, professional, and personal goals. Classes are scheduled afternoons and evenings.
Literacy Volunteers of Greater New Haven, 4 Science Park #1, New Haven, CT 06511. Tel. 203-776-5899.
Literacy Volunteers trains tutors to provide one-on-one and group tutoring in ESL, and maintains an updated list of tutoring sites in greater New Haven.
Literacy Coalition of Greater New Haven, 4 Science Park #1, New Haven, CT 06511.
Under "Get Help" has sections for ESL and Citizenship classes, mainly based in New Haven.
Internet Resources
50 Essential ESL Resources for Students, from Open Education Database
Maintained by various individuals and organizations, these sites are useful for students and tutors, and can enhance classes or self-study.
Strategies for ESL Self-Study
Read Easy Reader books with a child.
Watch classic American movies.
Listen to an audiobook while reading it in print.
Get a two-way dictionary and refer to it often.
Want more answers?
Our buildings may be closed, but our staff is still available to answer questions.
Email the Reference Desk, and we will get back to you as soon as possible.
You can also reach us on Online Chat. Staff will be available during our public hours. You can reach the information desk at 203-287-2680.