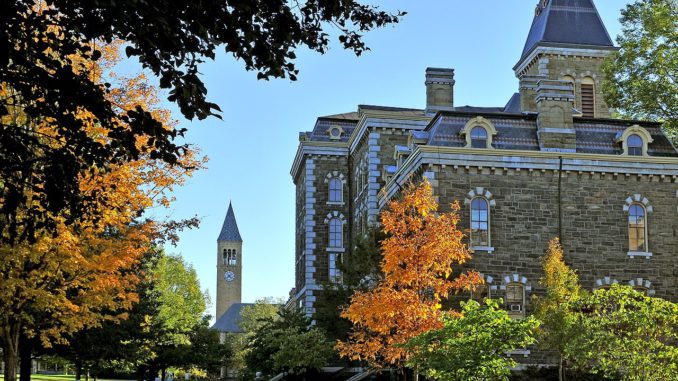 When you think of the Ivy League, what comes to mind? Tradition, prestige, scholarship, old money? How about murder? Pamela Thomas-Graham wrote a three-book series in which the protagonist of all three books is Nikki Chase- a young, black Assistant Professor in the Economics Department at Harvard. Nikki's background is based on the author's own experiences – a B.A. from Harvard College, MBA from Harvard Business School, and J.D. from Harvard Law School! Nikki must navigate the culture of the Ivy League and see firsthand the issues of diversity (or lack thereof) and racism.
The first book, A Darker Shade of Crimson is set at Harvard, where competition among the faculty, embezzlement, and murder, show a side of higher education not found in the college brochures. The subsequent books are Blue Blood, set at Yale, where a professor, the wife of a good friend of Nikki's, is murdered. Orange Crushed, set at Princeton, where a revered professor dies in a suspicious fire.
The universities are described in detail – from the physical layout and architecture, to the cities which surround them. Since Blue Blood takes place at Yale, many familiar New Haven streets and landmarks make for a fun local read.
Some other thrillers and mysteries with academic settings include:
Faye Kellerman's Peter Decker and Rina Lazarus series which takes place in a small college town in upstate New York after Peter's retirement from the LAPD. There are five titles : Murder 101; The Theory of Death; The Bone Box; Walking Shadows; and The Lost Boys.
There is also the mystery sub-genre of "Dark Academia" such as Donna Tartt's classic, The Secret History. Or, try local author and Yale Law professor, Stephen L. Carter's Emperor of Ocean Park and New England White.
Looking for a lighter read? Try some cozy mysteries such as: Mary Angela's Professor Prather mysteries, Cynthia Kuhn's Semester of Our Discontent, or Maggie Barbieri's Murder 101 mysteries about an English professor at a small college in the Bronx.  There are seven books in this cozy mystery series: Murder 101; Extracurricular Activities; Quick Study; Final Exam; Third Degree; Physical Education; and Extra Credit.  Here is a cozy mystery list featuring teachers and professors from the Cozy Mystery website.
Need some more suggestions?!
Take a look at CrimeReads list of Academic Mysteries/Campus Thrillers or try some of these titles from our catalog.
Take a study break and try some academic-themed mysteries this semester!
Previous Crime Time Corner posts can be found here.