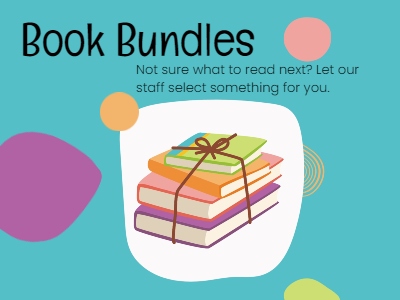 Looking for your next, favorite book series?
Can't find a book you want to read?
Need help expanding your reading interest?
This service is for materials only from the Children's and Teens departments. Materials will only be pulled, based on the information in the request forms. Staff will contact you when the books are pulled and placed on hold, so you can pick the materials up from the Borrower's Services desk.
Check out the Children's page and fill out a book bundle request form!
If you have any question:
Call us! (203) 230-3770
Email us! childrensdept@hamdenlibrary.org