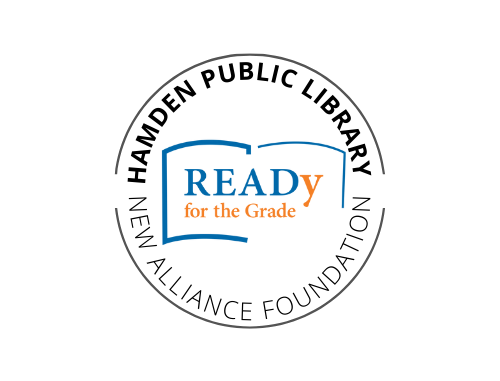 READy for the Grade
Reading Enrichment Program
Summer 2023
What is the program?                                                                                                                             
READy for the Grade is a grant funded program designed to bring your child up to grade level reading over the summer. The program combines small group tutoring where students participate in hands-on literacy based activities which are tied into the reading each week. To engage and involve the families of the students there will be special family events and fun at home activities.
Who can participate?
Hamden Students who are reading below grade level and will be entering 1st, 2nd, or 3rd grade in September 2023.
When and where will the program take place?
READy for the Grade will begin on June 26, 2023. Groups will meet once a week on Monday, Tuesday or Thursday from 9:30 – 12:00. The program will be held at Brundage Community Branch Library, 91 Circular Ave, Hamden. There will be a family orientation event on June 21 at 6pm.
If you are interested in the program please fill out the enrollment form and return to any Hamden Library location by June 16.
Click the link below to download a copy of the enrollment form or pick up a copy at any Hamden Library Location.
Ready for the Grade Enrollment 2023