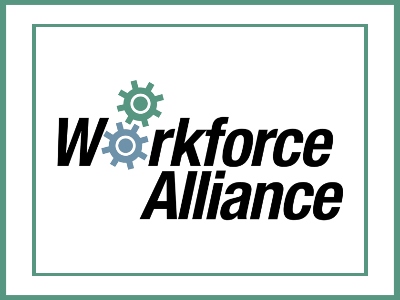 Workforce Alliance and American Job Center offices in New Haven, Meriden and Middletown expect to re-open to walk-ins and in-person appointments on Thursday, April 23, per Governor Ned Lamont's "Stay Safe. Stay Home." executive order. In the meantime, staff is responding to emails and voicemails and continues to serve jobseekers and employers in South Central CT.
We are working to improve our online workshop offerings! CHECK OUR PROGRESS
Get a jump start on 1-on-1 career advisement by completing the STEPS LISTED HERE
REMINDER: If you become unemployed due to the Coronavirus/COVID-19, file for Unemployment Benefits HERE
Our Business Services team is working with ESSENTIAL EMPLOYERS in South Central CT to help fill openings NOW. See application and hiring information on our website: https://www.workforcealliance.biz/recruiting-and-hiring/
Included below are listings as of 3 PM Friday, March 27. Check the page regularly for updates!
Please note any special instructions for each listed below. Workforce Alliance will be following up with companies to track response.
APPLICATION TIPS:
♦ Applications may require a resume be uploaded in a Word or PDF format and/or job history to be entered directly into an application.
♦ Be sure you have an EMAIL that you check every day and a working phone number where you can be reached.
♦ Because of social distancing, interviews may be conducted by phone, and follow-up may be via email.
CVS HEALTH/AETNA: << Click on company name to apply to CVS. You will receive an email with a Candidate Reference Number. Next, COMPLETE THIS FORM to let us know you applied to CVS. Questions: contact Vicki Gelpke at vgelpke@workforcealliance.biz. CVS is hiring for multiple positions throughout CT, with a particular need in South Central CT for the following:
Store Associate
Pharmacy Technician
Shift Supervisor Trainee
Customer Health Care Concierge
BOZZUTO'S: << Hiring in North Haven & Cheshire for the following:
Warehouse Selectors (full and part time)
CDL A Drivers
Diesel Technicians
MEDTRONIC: << Apply online via Medtronic website for opening in North Haven. Questions: contact Steve Johnson at sjohnson@workforcealliance.biz for:
Equipment Maintenance Technician II
FED EX Ground: << Click on company name and search for Package Handler in Middletown, CT. Up to $15/hour to start. Get text alerts by texting FXGflyer to 33011. 
AMAZON: Warehouse Associate openings are being filled in North Haven and Wallingford. Hourly wage of $17/hour until April 30. Until the link is live on the Amazon jobs website, email Juliana Castillo at jcastillo@workforcealliance.biz for an application.