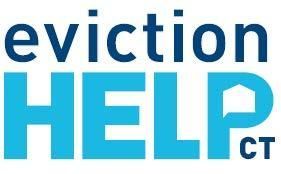 On Monday, January 31, 2022, Connecticut will become the second state in the country to launch a statewide Right to Counsel (RTC) program that will make attorneys available to eligible tenants at risk of eviction. The Connecticut Bar Foundation is administering the program and is working with the state's legal service providers to begin RTC in fourteen neighborhoods across eight municipalities. Connecticut Veterans Legal Center will provide representation to tenants at risk of eviction who have served in the armed forces, regardless of the zip code they live in.
Who is Income Eligible?
Tenants with a household income at or below 80% of the state median income (or $79,900 for a family of four) will be eligible for representation by Right to Counsel attorneys.
If the number of eligible tenants or utilization rates exceed estimates, those at or below 200% of the Federal Poverty Level ($53,000 for a family of four) will be prioritized for representation.
How do tenants get notice of the program?
The law requires landlords, housing subsidy providers and the courts to provide notice of the program to tenants at risk of eviction or loss of a housing subsidy.
The notice includes the hotline number, 1-800-559-1565, and the program website, evictionhelpct.org (goes live on January 31) so that tenants may find out if they are eligible for services, whether services are being provided in their area, or be referred to other free resources if not.