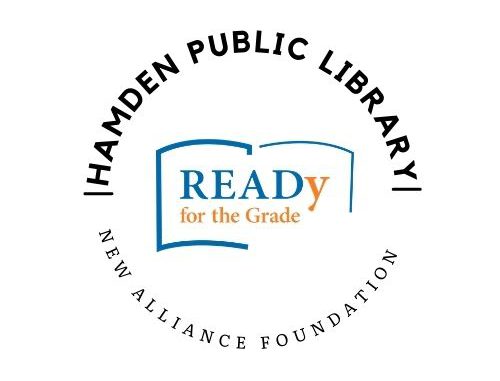 Coming to the Hamden Public Library
July 5 – August 11
The Hamden Public Library has received a special grant from The New Alliance Foundation. The Ready for the Grade summer enrichment program will begin this summer!
WHO IS EILIGIBLE?
All Hamden Public School children entering the 1st, 2nd. or 3rd grade in September 2022 who are below grade level in reading.
WHAT IS THE PROGRAM?
READy for the Grade is a grant funded program, designed to bring your child's reading level up over the summer. The program combines small group tutoring and special family night events. Groups will meet once and week for group tutoring. Family events will be held to encourage family involvement.
WHEN AND WHERE WILL THE PROGRAM BE OFFERED?
READy for the Grade will begin on July 5, 2022.  The program will be held at Brundage Community Branch Library, 91 Circular Avenue, Hamden.
For questions please email mgoldman@hamdenlibrary.org or call 203-230-3770.
Hamden Public Library, 2901 Dixwell Ave. Hamden, CT 06518