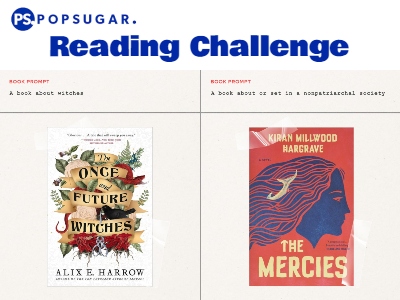 The 2022 POPSUGAR Reading Challenge is Here!
Read books that fit the prompts. Prompts include:
– A book set in Victorian times
– A book about witches
– A book set during a holiday
– A social-horror book
– A book set in the 1980s
– A book about a nonpatriarchal society
– A book with a tiger on the cover or 'tiger' in the title
– A book featuring a man-made disaster
See our display in Miller Memorial Library to pick up a copy of the list of prompts, and for book suggestions. You can also download a copy of the prompt list.
For every 5 books you read, come into the library with your filled-in sheet to receive a novelty button:
#popsugarreadingchallenge