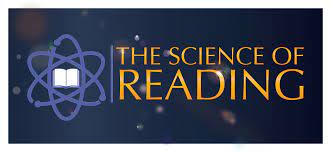 In 2019, results on national and international exams showed stagnant or declining American performance in reading, and widening gaps between high and low performers.  The causes are diverse, but many experts point to a shortage of educators trained in phonics and phonemic awareness — the foundational skills of linking the sounds of spoken English to the letters that appear on the page.
When students returned to in-person learning, more than twice as many first graders as before the pandemic tested at kindergarten levels or below in their literacy skills.  As the pandemic enters its third year, a cluster of new studies now show that about a third of children in the youngest grades are missing reading benchmarks, which is up significantly from before the pandemic.
For decades, "balanced literacy," a loosely defined teaching philosophy where teachers read aloud from children's literature has been the preeminent model for educators.  Students then chose "just right" books, which fit their interests and ability.  The focus was more on stories — theme, character, plot — less on sounding out words.  But in recent years, parents and educators who champion the "science of reading" have fiercely criticized supporters of balanced literacy.  They cite a half-century of research that shows phonics — sound it out exercises that are purposefully sequenced — is the most effective way to teach reading, along with books that build vocabulary and depth.
Phonics is an integral part of the "science of reading," a proven curriculum developed by literacy experts and cognitive scientists that helps kids connect the dots between the spoken and written word.  This approach breaks literacy into smaller pieces: first teaching individual letters, then clusters of letters, followed by whole words and, ultimately, sentences and full texts.  This breaks from the popular "whole language" curriculum, which relies on children learning entire words based on context and pictures.  This approach appears to work until third grade, when books have more text, longer words and fewer pictures.  Some children seem to turn magically into readers, without deliberate phonics coaching, which has helped fuel a mistaken belief that reading is as natural as speaking.  In fact, functional magnetic resonance imaging of the brain demonstrates that humans process written language letter by letter, sound by sound.  Far from being automatic, reading requires a rewiring of the brain, which is primed by evolution to recognize faces, not words.
There are years of evidence showing the effectiveness of the science of reading.  In 2013, Mississippi required schools to teach the science-of-reading approach. Six years later, the state saw more improvement in reading than any other state.  Low-income Black and White Mississippi students outperformed the national average on all four national educational assessments.  Hispanic students from lower-income families there scored higher than the national average.
Unlike many developed countries, the United States lacks a national curriculum or teacher-training standards.  Local policies change constantly, as governors, school boards, mayors and superintendents flow in and out of jobs.  Nearly half of public schools have teaching vacancies, especially in special education and the elementary grades, according to a federal survey conducted in December and January.  It does not help that there is surging demand for private reading and speech therapy for children from affluent families.  Fees can run up to $200 per hour, allowing for educators to leave the public classroom entirely.
Research points to a broad set of skills necessary to become a literate person — including phonics, vocabulary and knowledge of current events, history, art, sports and nature.  With brain science steadily adding to that evidence, there is a sense that the debate over early reading instruction may be ebbing and phonics is ascendant.
Hamden Public Library: Ready for the Grade Summer Enrichment Program, July 5 – August 11
Sources & Further Readings:
NYT: The Pandemic Has Worsened the Reading Crisis in Schools
NYT: In Fight Over How to Teach Reading, This Guru Makes a Major Retreat
NYDN: Phonics – A Godsend for NYC's Neediest Kids