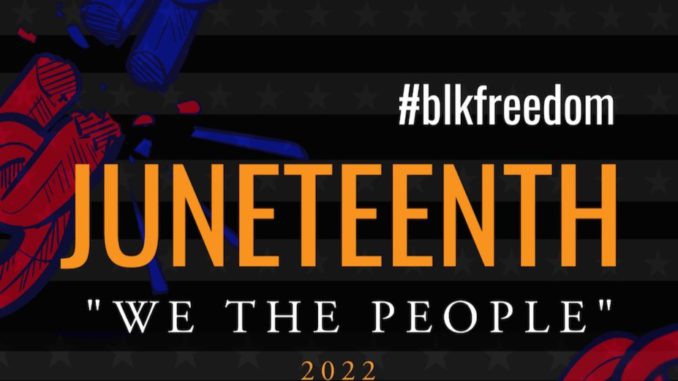 Commemorate Juneteenth this year with PBS Books and tune into the new, free, and commemorative virtual event "Juneteenth: We The People" on Sunday, June 19th at 1:00 pm on either Facebook or YouTube! Produced by the BLKFreedomCollective (a collaboration of ten African American historical and cultural institutions across the country) and focusing on exploring the meaning and relevance of freedom, justice, and democracy, "Juneteenth: We The People" is a film that describes and recounts how generations of Black Americans have preserved and strengthened the true principles of freedom and traditions for African Americans and how future generations have remained vigilant on issues of diversity, equality, inclusion, and justice as promised in the Constitution. As the United States of America's newest federal holiday and declared as a federal holiday in 2021, the origins of Juneteenth date back to June 19, 1865, when the Emancipation Proclamation was officially enforced in Texas and enslaved people of Texas gained their freedom. In recent times, Juneteenth has become an annual tradition which showcases the liberty and victory of African American communities across the nation. The film "Juneteenth: We The People" is also a special and innovative part of a three year partnership between PBS Books and the BLKFreedom Collective and will be a meaningful, pioneering, and educational event for all.
Through this virtual event, participating Black institutions declare, "We the people, having significantly contributed to this country in its quest to form a more perfect union, desiring for it to fulfill its principles and values as espoused in the Constitution, despite years of enslavement, oppression, and discrimination, boldly define ourselves beyond race, condition, or socioeconomic background. We are a holistic community and culture with a profound legacy we carry with us today."
Event Details:
"Juneteenth: We The People" will be live-streamed on Sunday, June 19th at 1:00 pm on both Facebook and YouTube.
For more information about the collaborative partners, visit BLKFREEDOM.org.
Juneteenth: "We The People" LIVE virtual event is sponsored by PBS Books, ASALH (Association for the Study of African American Life and History), Detroit Public TV, Amazon and is available to libraries, PBS affiliates and others across the nation through their associated Facebook pages and websites.