Hamden Overnight Warming Center will be open will be open beginning January 11th. It will operate through February 28 at Keefe Community Center at 11 Pine Street.  Open 7 nights a week, from 7pm to 7am.
Beds will not be available; however, the center will offer a clean, safe, indoor overnight space, with snacks and hot beverages.
For more information, please call 203-562-5129.
Would you like to help? Donations will be accepted  Monday-Friday 8:30-4:30pm at Keefe  Center:
New Socks
New Blankets
New Gloves
Non-perishable, prewrapped snacks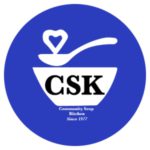 Hot meals will be provided by the
Community Soup Kitchen
.