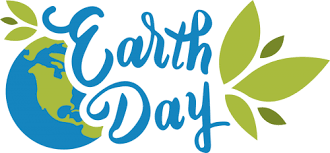 Trail Cleanup Adjacent to the Middle School:
On April 24th, at the middle school, Hamden will have a cleanup of the adjacent trails and bike path near Shepard Brook. 
Meet at 11:00am at the rear middle school parking lot next to the tennis courts. 
Volunteers will be bagging up trash and Public Works will remove them for disposal.  This is a good outside Earth Day activity where we can easily social distance while making a positive impact on our local environments and the community as a whole. 
Call the Recycling Coordinator to sign up if you want to participate and to get detailed instructions. 
You must be on the list ahead of time to volunteer.  Call the Recycling Coordinator, Joe DeRisi, at 203-287-7021, or e-mail at jderisi@hamden.com
Right now the town of Hamden is taking orders for home composters.  Through a program offered by The South Central Council of Governments, Hamden is able to offer 80 gallon composters for a reduced price.  To order your composter unit in time for Earth Day, visit this website:
https://scrcogcompostersale.company.site/
You can order through April 21st and Composters will be available for pickup at Hamden Middle School on April 24th from 1-3 PM.