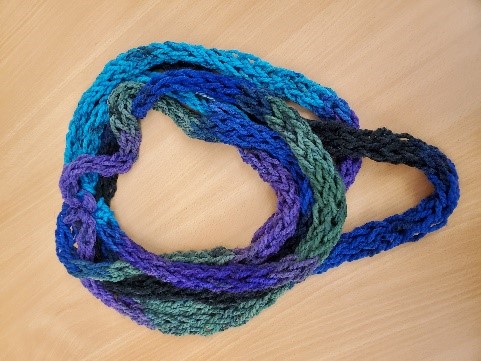 Didn't get a chance to participate in our finger knitting activity? No worries! All you need is some yarn and your hands (and maybe a lot of patience)!
Not sure what finger knitting is? Finger knitting, is when you knit using your fingers instead of the customary knitting needles.
Still interested? Check out these step by step videos for instructions on how to finger knit for beginners!
How to Finger Knit                                How to Finger Knit for Beginners
Enjoy these book recommendations!
Be sure to check out the Children's Blog for more posts about book recommendations, blog posts about certain programs, STEM activities and much more fun!
Follow us on Instagram: hamdenlibrary
Like our Facebook page: Hamden Public Library
Call us! (203) 230-3770
Email us! childrensdept@207.210.128.42