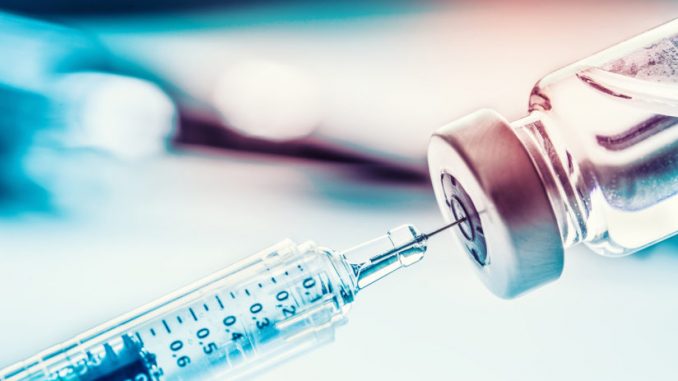 Connecticut residents age 45 and over can begin scheduling their COVID-19 vaccine appointments. In addition to an online appointment system, there is a telephone appointment system for people who don't have computer access to schedule an appointment. The number is 877-918-2224. Please be patient, as scheduling an appointment may take time.

All adults in Connecticut over the age of 16 can schedule a vaccination appointment beginning April 1, 2021. This date has been brought forward from the original date due to consistent supplies from the vaccine producers. 

SCHEDULE AN APPOINTMENT TO BE VACCINATED

Vaccine Administration Management System (VAMS)

Schedule a vaccination appointment online or call the Connecticut COVID Vaccine Appointment Assist Line at 877-918-2224.

The line is available seven days a week, from 8 a.m. to 8 p.m.
Beginning Feb. 8, 125 trained contact specialists will be available to take phone calls to schedule vaccine appointments. They have the capability of booking up to 10,000 appointments at 12 locations across the state.

Many providers can be accessed through the VAMS scheduling system including:

Trinity Health of New England (hospitals and other locations)
Griffin Hospital
Nuvance Health
Stamford Hospital
Bristol Hospital
Charlotte Hungerford Hospital
Midstate Medical Center
Meriden Health Clinic
Local Health Departments
Federally Qualified Health Centers

All information submitted through VAMS or the assist line will be kept private and will only be used to schedule vaccinations. The link also contains a detailed and extensive list of frequently asked questions about the vaccine, helping to ease any concerns members of the public may have.

UConn Health:

To schedule a vaccine appointment at UConn Health in Farmington, you must be registered in advance with UConn Health MyChart. Once registered, individuals can self-schedule a date and time through MyChart to receive the first dose of the vaccine. Second dose appointments are made when the individual receives their first dose.
UConn Health phone scheduling: 860-679-5589(Choose option 2). The program's general line is 860-679-8888 for general questions or vaccine issues.

Yale New Haven Health

Yale New Haven Health is vaccinating individuals who are 65 and older. Appointments will be on a first-come, first-serve basis. Schedule your appointment online by clicking here.
More sites will be added as they are approved.

Trinity Health of New England

Trinity Health Of New England is offering those eligible, who would like to be vaccinated, several options for an appointment, which is is mandatory, as the clinics are not able to take walk-ins.
For more information on these options, please visit Trinity Health Of New England's Schedule Your Vaccine webpage: TrinityHealthOfNE.org/Appointment

Community Health Center, Inc.

Community Health Center, Inc. is providing vaccines to those eligible.
Locations are available in Clinton, East Hartford, Hartford, Middletown, New Britain, New London and Stamford.
More information can be found on the CHC's website here.

Vaccine Finder 

CVS, Walmart, Walgreens and other pharmacies are offering the COVID vaccine. Find available openings near you using Vaccine Finder

Waterbury Health

Post University will open a drive-thru vaccination site at its 800 Country Club Rd. address on Jan. 25.
Another site will be behind Naugatuck's parks and recreation building, next to Naugatuck High School. This will also on Jan. 25.
Registration is required and done through Waterbury Hospital.
Residents can register online here or call 203-575-5250, extension 4 Monday – Friday from 9 a.m. to 4:00 p.m

For more questions about the vaccine, click here.