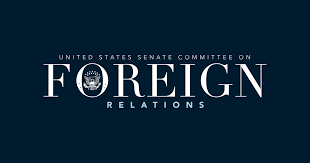 A message from Senator Chris Murphy: Amid these difficult circumstances, we realize that there may be many Americans currently in Israel and the Palestinian territories, including those who call Connecticut home, who are in need of accurate and up-to-date information about how to stay safe and get in contact with the U.S. Embassy. My team has compiled relevant guidance from the State Department to assist Americans in the region and answer their questions in emergency situations. I encourage you to share these with any family and friends that are traveling in Israel, the West Bank, and Gaza or who have questions about the current situation.
Connecticut Senator Chris Murphy is a member of the Senate Foreign Relations Committee.
You can contact Senator Murphy's team here:
Hartford office at (860) 549-8463.  D.C. office at (202) 224-4041.