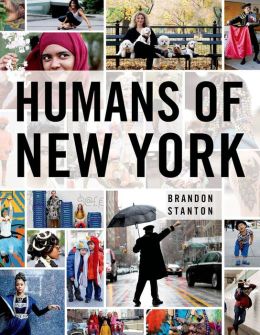 Brandon Stanton's "HUMANS OF NEW YORK" is that rare photography book that has stormed the bestseller lists! You can borrow it from our library.
The book, in its first week out,  has become the Number 2 bestselling nonfiction hardcover book according to an article in Publisher's Weekly from October 28, 2013.
The photographer and author Brandon Stanton, 29, moved from Chicago to New York. He used to be a bond trader. In New York he began photographing random people on the street and interviewed them. He then posted the images and interviews online. His blog has now a huge following.   Check out our other new photography and art books here. You can also subscribe to our various bookletters here.