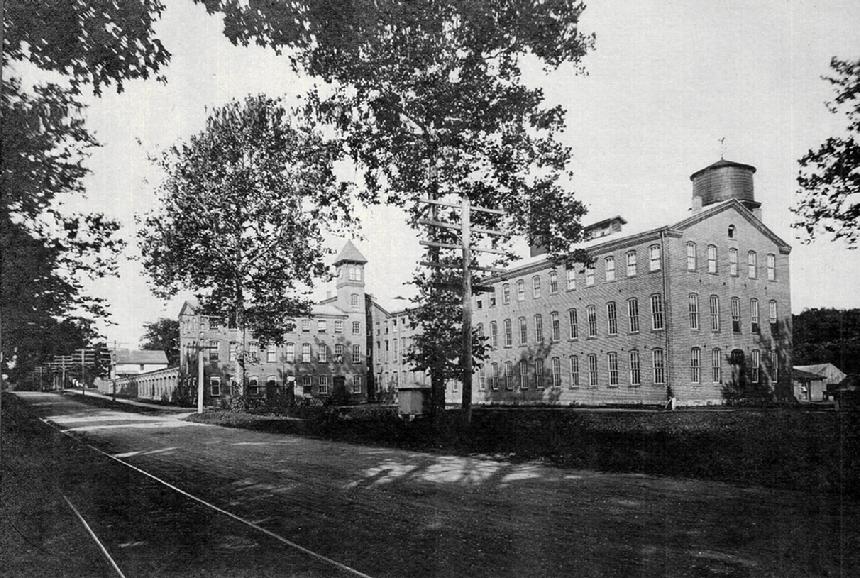 (image from Hamden Historical Society)
Come to Miller Library during April and check out our large glass display case in front of the main staircase. Mr. Dave Johnson, lifelong Hamden resident and retired Hamden firefighter has put  together a display about the Web Shop, a large brick building constructed in 1876 which was razed in 1940 to make way for the Wilbur Cross Parkway. He used historic images from the Hamden Historical Society for his fascinating display.
Mr. Johnson will give a visual presentation titled "Hamden Firefighters: History, Evolution & Events", on Thursday, May 9, 2013 at 7 p.m. in the Senior Center Hall at the Miller Cultural Complex, 2901 Dixwell Ave. in Hamden, CT. Enter at the rear entrance. This lecture is sponsored by the Hamden Historical Society. It is free and open to the public. Refreshments will be served.